Why choose WordPress in 2014
Here at Marbella WordPress, we create many beautifull websites, for all sorts of clients and purposes.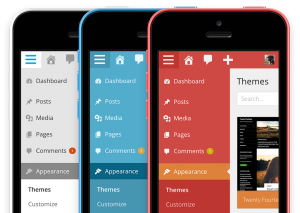 Sometimes a specific Web building platform is a good fit for a particular project; for a simple but attractive brochure site, or for a portal site. However, there's one Content Management System (CMS) that we always use more than any other, and that system is WordPress.
WordPress was first launched in 2003. At that time, it was seen an a fairly simple (yet competent) CMS for all Business, E commerce and even blogging purposes.
WordPress is web software you can use to create a beautiful website or blog. We like to say that WordPress is both free and priceless at the same time
Many Web designers still thought of WordPress as a CMS best suited to blogs, and chose other types of website. Over the last few years this has changed. WordPress (wordpress.org) is capable of acting as the backbone for all kinds of different websites. It's now used by names as big as Samsung, Forbes and CNN.
Ten Reasons to use WordPress:
1. WordPress is now packed with standard features
2. Creating a new post and uploading some images is simplicity itself
3. The theme selection is as good as it gets
4. WordPress is easy to monetize
5. There are some superb plug-ins
6. Updates just keep coming
7. Support is second-to-none
8. SEO is made easy
9. Setting up a WordPress site is inexpensive
10. WordPress remains the best CMS and blogging platform
WordPress.COM or WordPress.ORG?
While we're discussing WordPress, it's important to note the distinction between WordPress.COM or WordPress.ORG.
WordPress.COM is a hosted blogging platform. It's completely free to use, and it's easy to get started. However, your website will have an address like www.your-personal-blog.wordpress.com
WordPress.ORG uses exactly the same framework but is installed on your own Web hosting space. A WordPress.ORG blog is completely your own, and you are free to sell advertising and use it exactly as you wish.