WordPress New Theme Twenty Seventeen
A brand new default theme brings your site to life with immersive featured images and video headers.
Say Hello to Twenty Seventeen
Twenty Seventeen focuses on business sites and features a customizable front page with multiple sections. Personalize it with widgets, navigation, social menus, a logo, custom colors, and more. Our default theme for 2017 works great in many languages, on any device, and for a wide range of users.
WordPress 4.7 Introduces Twenty Seventeen Default Theme and WP REST API Content Endpoints
WordPress 4.7 "Vaughan" was released today, named in honor of American jazz vocalist Sarah "Sassy" Vaughan. This release makes significant improvements to the new theme setup experience, inspiring the tagline: "Your site, your way."
Starter Content and Edit Shortcuts
WordPress 4.7 gives theme developers the ability to provide starter content, such as a business info widget or a sample social icons menu. The content serves as a placeholder but doesn't appear on the live site until the user has customized and published it.
New visible edit shortcuts display a pencil icon on areas of a theme that can be customized. Clicking the icons will automatically open the correct panel for the setting, which saves users time that might otherwise have been spent hunting around for the right setting to adjust. Theme authors will need to add theme support as well as support for selective refresh in order to take advantage of this new feature.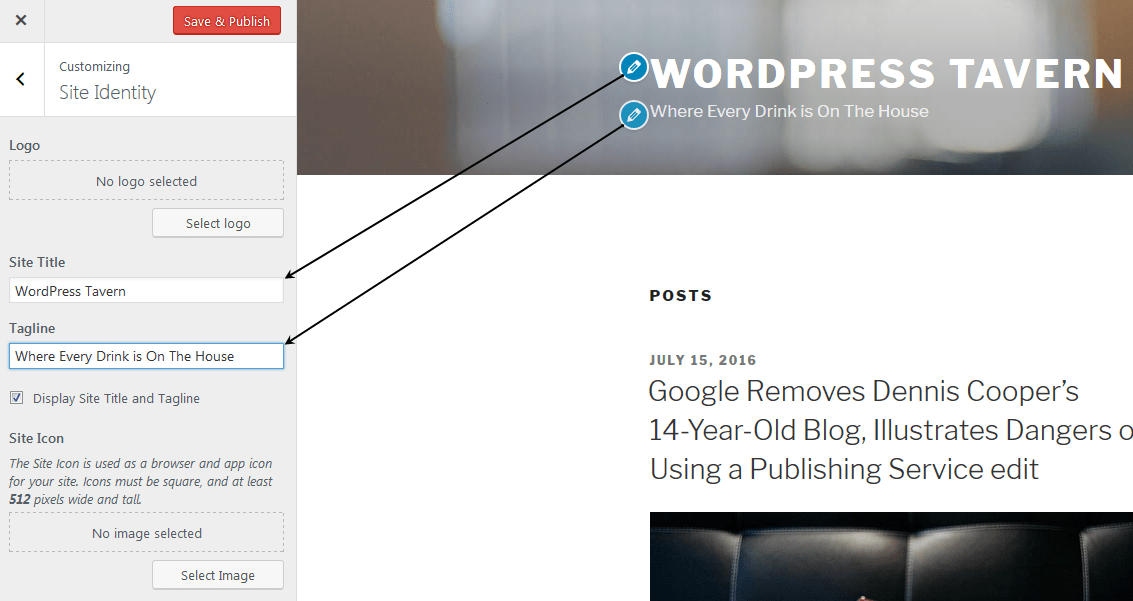 The new starter content and edit shortcuts features, especially when combined, give theme authors the ability to make customization easier and faster for their users. Themes with dozens of customizer options that may have previously seemed complicated to set up may now be more approachable.
Improved Menu Building and Custom CSS with Live Previews
WordPress 4.7 adds content authorship to menus in the Customizer. Users can now create new pages while setting up menus, without having to navigate back to the admin. This makes for a smoother workflow when setting up a brand new site.