How can we help?
Marbella WordPress Design specialists can help to build an impressive web site. Send us a message right here, well get back very soon.

WordPress open source content management software.
We believe that WordPress Content management System is the best package for producing websites. WordPress websites are extremely user friendly, you can update them yourself, quickly and easily. It's just as easy for you or your clients to manage custom content. From creating pages, blog posts and adding images, to interactive elements and booking systems – WordPress along with WordPress Plugins lets you manage all of this with ease.
This means that you can keep the content and images fresh and up to date. Your clients will appreciate this and so will Google. A cost effective website designed for your customers, driven by you.
Contact us for more information on +34 630 331 317 or +34 952 773 692.
We approach our design process thoughtfully, by integrating a combination of proven WordPress coding with time-honored personal engagement with the community. Our emphasis on communication online and off, always helps you get the most benefit out of your website. Our design costs are modest, our turn around time is short, and we will improve your search engine ranking – guaranteed! Examine some of the possibilities throughout this site.
Get In Touch Today +34 952 773 692
WordPress Themes, Plugins & E-Commerce
E-Commerce
We have built software solutions for many years. During the last 8 years most of our work has involved building a wide range of websites for a wide range of clients. We realized that building completely bespoke solutions, whilst exciting for us, wasn't as cost effective for our clients as it should be, and we wanted to offer a better solution to ease the purse strings.
After working with a number of different e-commerce solutions we decided that our core offering and expertise should center on WordPress. With a huge range of custom theme designs, content management capabilities, Open-source code, and large base of developers creating great functional plugins, we think WordPress is the best solution. WooCommerce, With hundreds of WooCommerce extensions, spanning all your logistical and technical requirements, you can rest assured there's that perfect extension.
In order to best support our clients we also wanted to develop within a common content management framework, so that we could easily work across a number of client sites with different themes, but still be working with consistent and user friendly dashboards, Bootstrap short codes and other back end concepts.
Themes and plugins
Our design team have many years experience with WordPress web design, development, theme customizations, WordPress plugins and frameworks for Responsive designs. We create themes and plugins that will make you love your site and with literally thousands of themes and hundreds of amazing WordPress plugins available to download you'll love plus with support that'll blow your mind.
Clients first question. What's the difference between free and premium WordPress themes and plugins? Free themes and plugins are, well, free. You can download them right now, no strings attached, no money down. For premium themes and plugins, you have pay for the licence. One of the biggest reasons to go with premium themes and plugins is because most of them come with guaranteed support. You get help when you need it.
If you want to have the latest, greatest, craziest features, then WordPress has them. Some of the most powerful plugins that really take WordPress to another level are going to cost you. Premium themes and plugins most often get updated. Whether you are looking for customization on your existing WordPress site or you are looking for a new website to be developed in WordPress, we can help.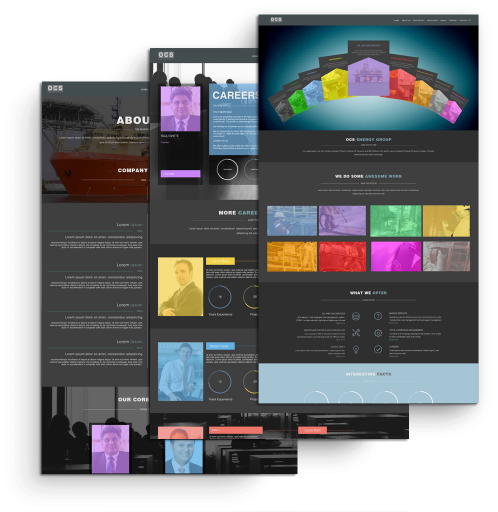 Custom & Premium WordPress
Need a little help in getting your WordPress site up and running? Has your site been difficult to manage or not doing what you want it to? Would you like to upgrade your speed, add functions, improve general efficiency, or do something special with it?
If you have a particular need and would like some assistance in working through it, please contact us and get an estimate on what it would cost.
The WordPress community is a dynamic, creative, and prolific group of open-sourcerists. We are constantly discovering new enhancements as WordPress continues to evolve. Through careful testing and applying our best-practice scrutiny, the most reliable plugin software programs emerge. We take joy in sharing our findings. We are available for special services customized to your website.
We can help with specialist WordPress SEO, design and functionality to get the very best out of your site. Using WordPress as your CMS for your business website or blog not only makes your site more easily manageable but also increases the efficiency and functionality of it with millions of WordPress Plugins already developed.
Responsive design from mobile to desktop monitors
Responsive Web Design is an approach to web design where sites are created so they will scale to fit the size of the screen they are being viewed on. This provides an optimal browsing experience across all platforms and devices. We recommend using responsive web design to build smartphone-optimized websites.
Responsive website themes and templates offer an easy way to build websites that look great on any mobile device. In addition to loading properly on a mobile device, the best responsive websites also perform as needed and are easy to navigate on a mobile device. Responsive designs can be implemented on most types of websites including most premium WordPress themes. more information on WordPress Frameworks
Our Cool Clients
From design to deployment, Marbella WordPress Designers deliver expert solutions for our customers specialising in the WordPress open source platform.
hola@marbellawordpres.com